Bearing ring material and performance requirements
Material of bearing rings and rolling elements: Rings and rolling elements are usually made of high carbon chromium bearing steel. Most of the bearings use SUJ2 in the JIS steel grade. SUJ3 is used for large bearings.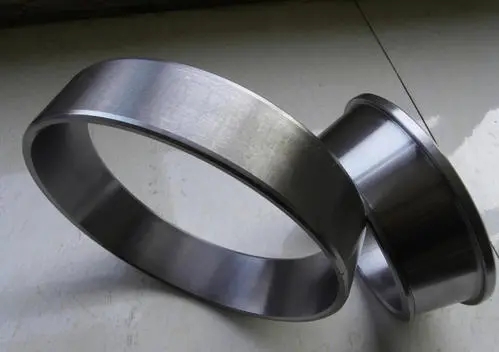 The chemical composition of SUJ2 has been standardized as a bearing material in various countries around the world. For example: AISL52100 (USA), DIN100Cr6 (West Germany), BS535A99 (UK), etc. are all of the same kind of steel.
When further impact resistance is required, chromium steel, chromium molybdenum steel, nickel chromium molybdenum steel is used as the bearing material, and carburizing and quenching are used to make the steel have a hardened layer from the surface to an appropriate depth. Carburized bearings with proper hardening depth, fine structure, proper hardness of surface and core hardness have better impact resistance than bearings using bearing steel, and the chemical composition of general carburized bearing steel.
The required properties of the ring and rolling element materials: high rolling fatigue strength, high hardness, and high wear resistance.
The required properties of bearing cage materials: good dimensional stability, high mechanical strength, and in addition, good processability is required. Depending on the application, it is also required to have good impact resistance, heat resistance, and corrosion resistance.